Easy Blender Kahlua and Cream Chocolate Mousse
Today is national chocolate day. And the one person that I know that celebrates this day better than anyone else, passed away suddenly in her sleep last week, at a much too young of an age, and it was, still is, a huge shock to the entire food blog community. Joan Hayes of the incredible blog Chocolate Chocolate and More, died of a heart attack in her sleep, and today bloggers from all over are celebrating her life and love of all things chocolate. Joan, I wish you were still here so I could share this Kahlua and Cream Chocolate Mousse with you.

I know Joan would love these. She did tell me once how she loved chocolate mousse. She loved chocolate everything.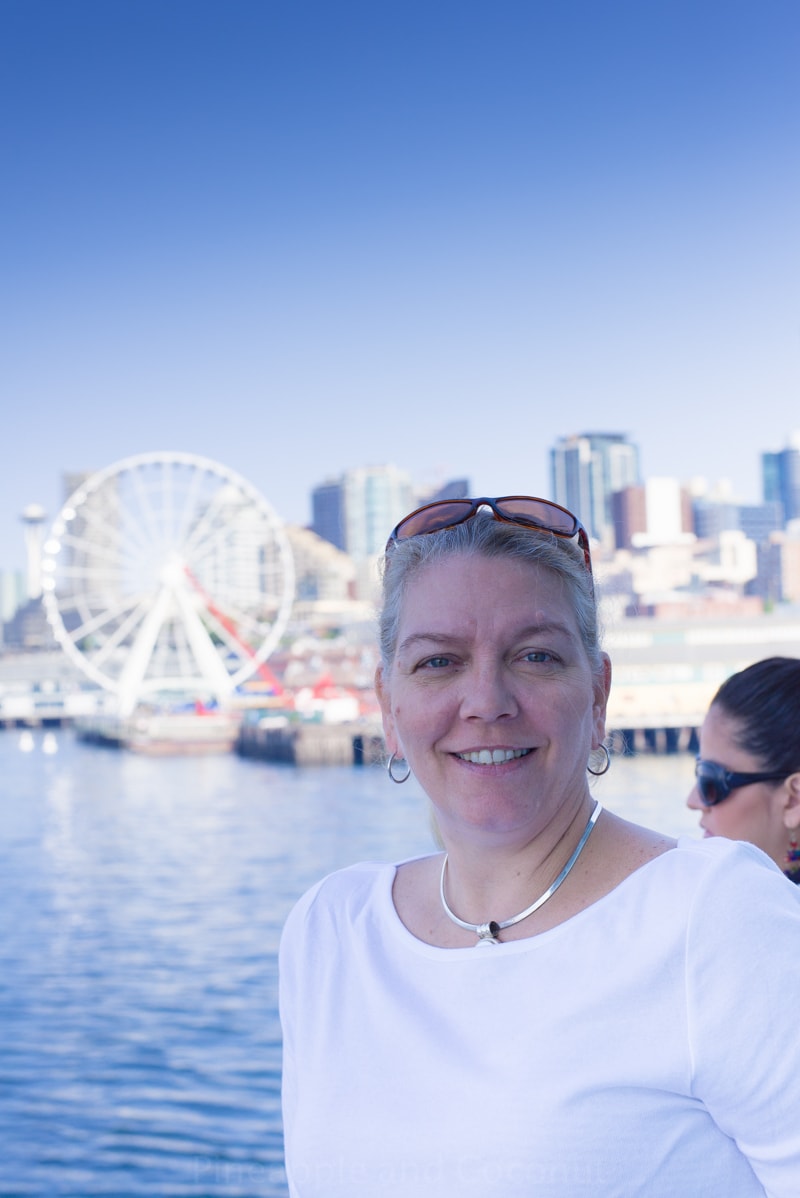 I am one of the very lucky ones to have not only met Joan in person but was able to spend time with her when I went to IFBC ( International Food Blogging Conference) in Seattle last year. I met her the first night of the conference. All the brands had tables in one of the main rooms with freebies of all sorts of fun items up for grabs for us. I scanned the room and saw this tall blonde lady across the way and I made a beeline for her. I tapped her on the shoulder, she turned around and in her awesome southern drawl she said " well hey darling! Its about damn time we met" and she gave me the biggest hug. We then walked around the room gabbing and grabbing up goodies - pretty sure Joan and I hoarded most of the Rodelle Vanilla bean samples. I still have a bunch. We were giggling about hiding them from everyone else since vanilla beans are a hot commodity. Joan was even more amazing in person than online. And online via social media, chatting etc. she was a southern belle through and through. A real "Georgia Peach".

One of the days my friend Alejandra of The Marshmallow Studio ( She is peeking into the pic behind Joan), Joan and myself decided to have a day of eating, shopping and adventuring. We went out to breakfast at Macrina Bakery. The food was amazing. Joan and I both got HUGE lattes, and commented on how we wanted a splash of booze in it, being that it was the weekend and all. We talked about our love of Kahlua and how good it was in coffee.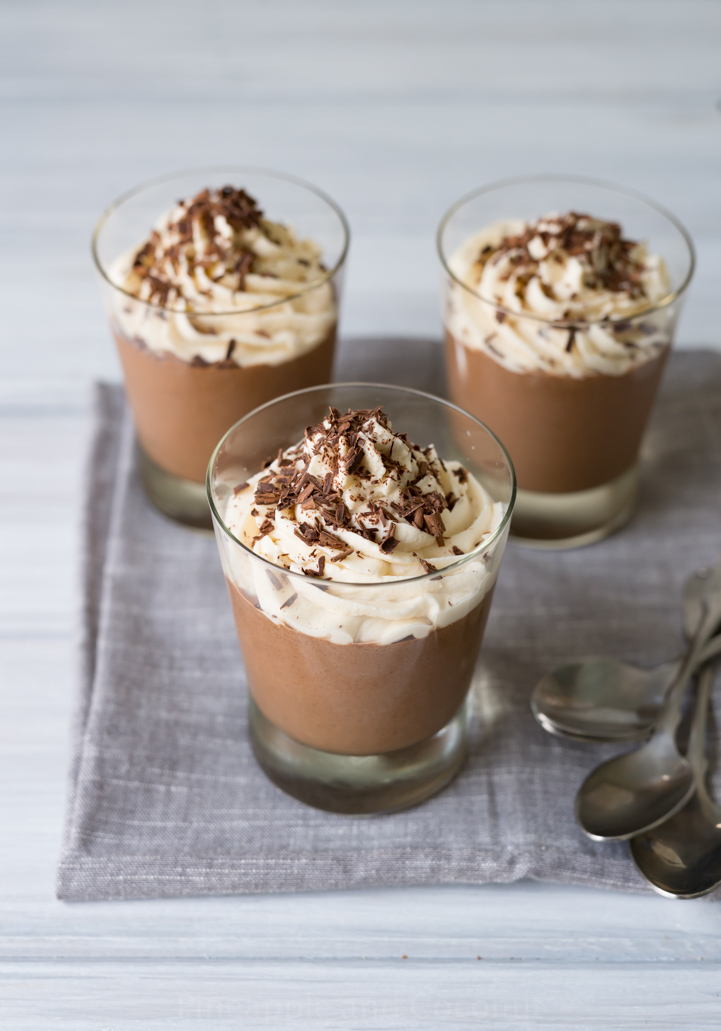 After breakfast we headed down the hill to catch a ferry to Bainbridge Island. Alejandra was very pregnant at the time so Joan and I decided to hold our bellies as we walked down the hill to show Alejandra our support since that's was how she walked down the hills. We were all giggling and having a wonderful time. We stopped off at a trinket store and found some fun souvenirs. It was time to get on the ferry and it was such a nice ride over.
Once over on Bainbridge island we walked around peeking at all the stores. We found a fun fabric store, a food blogger prop heaven store called Salt House Mercantile. Joan and I wanted one of each! She was eyeing a round cutting board trying to figure out how she could get it in her suitcase. She was a determined woman. And then? We went to a chocolate shop. Because Joan loved her chocolate she told me she was determined to get me to buy chocolate with her. Which I did. And I am so so glad I was able to. It was time to head back to the ferry, we walked as fast as Alejandra could walk with her very pregnant belly leading the way and we enjoyed a really nice ferry ride back. The skies were blue, the weather was warm. It really was a perfect day. One I will cherish forever. Joan - you are gone way too soon. We miss you. We love you. I hope you love this Kaluha and Cream Chocolate Mousse I made for you.
Joan passed away last week at the age of 49. She was a single mom, and she left behind three amazing teenage kids. Joan had gone to bed with a stomach ache and nausea. Not really something that one would normally worry about. However, those are common symptoms of a heart attack in women. Heart attack symptoms for women are different than men. This article HERE lists the warning signs and symptoms of a heart attack in women. They are good to know in case anyone you know and love suddenly develops these symptoms. You never know if this knowledge could help save someone's life. The news of Joan's passing has the whole food blogging world reeling from the news as well as in tears.
Many of us came together today for National Chocolate day to celebrate Joan's life with new chocolate recipes, with chocolate recipe round-ups and sharing many of Joan's incredible recipes. Her blog was her means to support her family and bloggers all over are helping out to keep her legacy alive and keep her blog thriving to support her children. Any visit to her blog helps support her kiddos. I urge you to stop by her blog, bookmark it, sign up for emails and look around at all her amazing recipes.
I plan on using some for the upcoming holidays or anytime I am craving something sweet and chocolatey. Chocolate Chocolate and More is her blog. I promise you won't be disappointed.
Joan not only loved chocolate but she also loved Kahlua and cream to sip on. I HAD to combine the two in a quick and easy delicious dessert, Kahlua and Cream Chocolate Mousse. The best part about this recipe is that it comes together super quick using a blender!
Yield: 4
Easy Blender Kahlua and Cream Chocolate Mousse
Easy Blender Kahlua and Cream Chocolate Mousse Makes 4 servings Prep 20 minutes Chill time 3-4 hours
Ingredients
For the Mousse:
10 ounces Chocolate Chips (semi-sweet or milk chocolate)
3 whole large eggs, room temperature (pasteurized if possible)
1 teaspoon vanilla extract
½ teaspoon salt
1 tablespoon granulated sugar
¾ c strong coffee, boiling
2 tablespoon Kahlua liqueur
1 C heavy cream ( whipping cream)
For the Whipped Cream Topping:
1 C heavy cream ( whipping cream)
2 tablespoon powdered sugar (more if sweeter is desired)
1 tablespoon Kahlua liqueur
4 tablespoon chocolate shavings
Instructions
In a blender jar combine the chocolate chips, eggs, vanilla extract, salt and sugar. Turn blender on low and blend for one minute. Making sure the coffee is boiling, carefully add in into the blender while it is on. Blend on high for 2-3 minutes until the mixture is very smooth. Pour the mixture into a bowl, stir in two tablespoons of Kahlua and chill in refrigerator for 2 hours.
Whip one cup of the heavy cream until stiff peaks form. Add in one tablespoon of the powdered sugar and whip agin. Fold into the chocolate mixture until well combined then divide amongst 4 glasses. Chill another 2 hours.
While the mousse is chilling in glasses Make the topping. Whip the heavy cream, powdered sugar and Kahlua to medium-stiff peaks. Spoon or pipe on top of the mousse and garnish with chocolate shavings. Serve chilled.
Notes
If you are concerned about the eggs not being fully cooked or can't find pasteurized eggs, transfer the mixture from the blender to a saucepan over medium-low heat. Whisking constantly for 5-6 minutes until the mixture is hot and smooth. Then transfer to a bowl to chill.



To make chocolate shavings, slightly warm the chocolate bar in your hands and use a vegetable peeler along the sides to make the shavings.

If non-alcoholic mousse is desired just leave out the Kahlua. No need to substitute anything in its place
Chocolate mousse never tasted so good!!
Joan, I hope you are in a place that is FULL of all the chocolate and Kahlua and creams that you could ever dream of and where the calories don't count. Rest in peace, friend.