I have a thing for rice; it has to be cooked a certain way and there are really two ways I like it – sticky as in Jasmine at Thai or sushi restaurants or Mexican style, or red rice as my kids call it.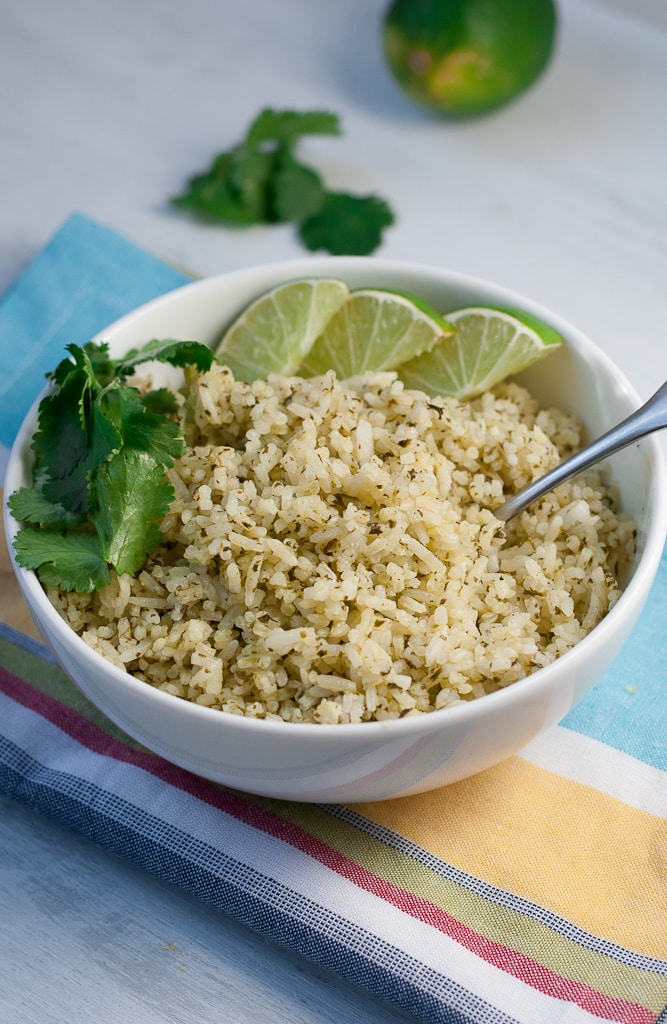 This is green rice. Well its supposed to be green, it didn't come out as green as I thought it would have, but we will go with it. When we ate lunch once at this AMAZING Mexican place, Taqueria Canonita at the Venetian casino, I had ordered pork belly tacos ( AMAZING by the way) and it came with cilantro rice. I was a little skeptical at first, I mean it was my normal red or sticky rice, and it was REALLY green. I took one bite and YUM. I was hooked. I love cilantro and it has a nice tang from the limes. I needed to make this at home asap.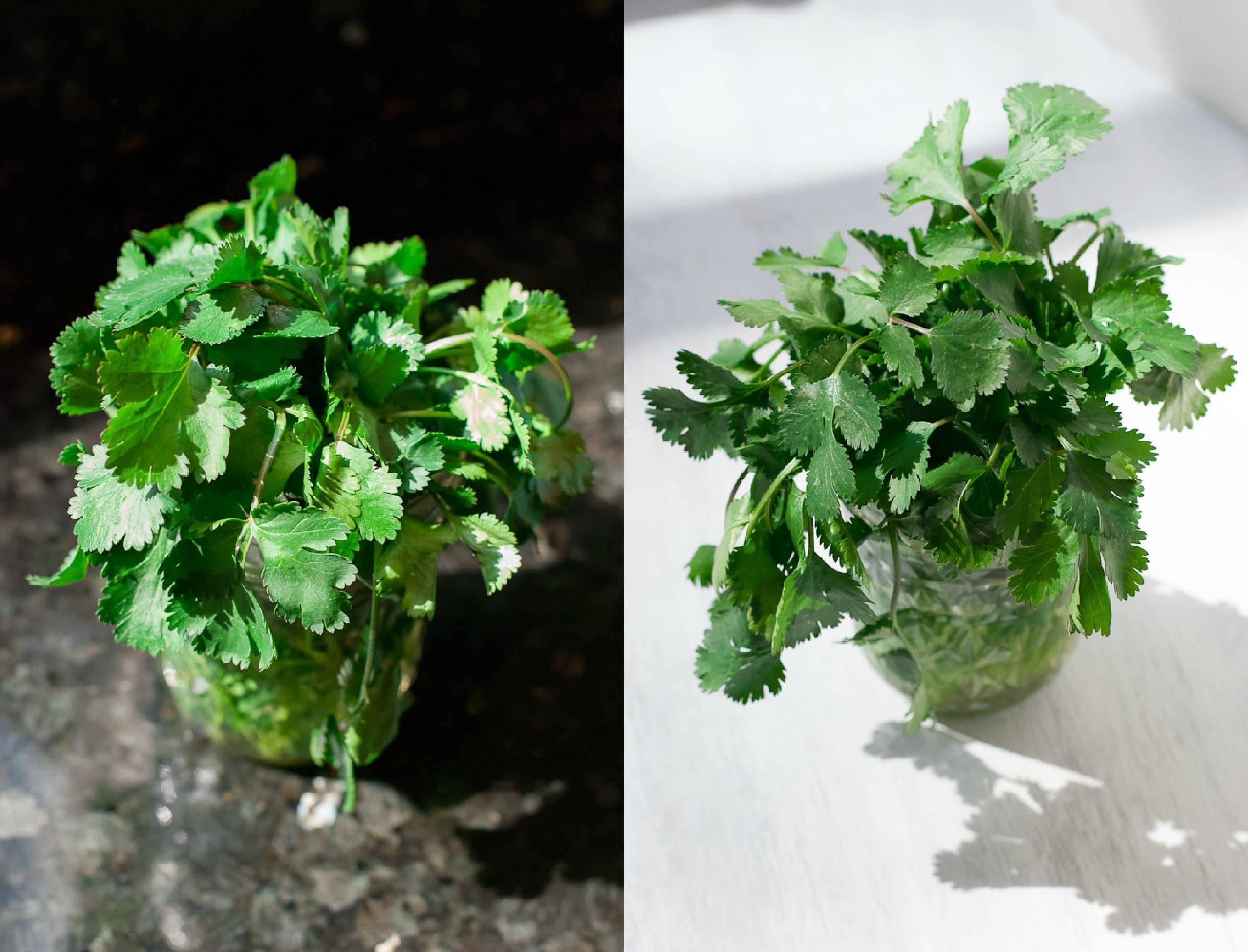 I had my items out as I was waiting for the light to change to get pics in the light I wanted, so I was messing around taking shots for practice and I actually liked how these came out with the more drastic shadows. The light stayed like this for a little bit so I played around with taking pics of my limes as well.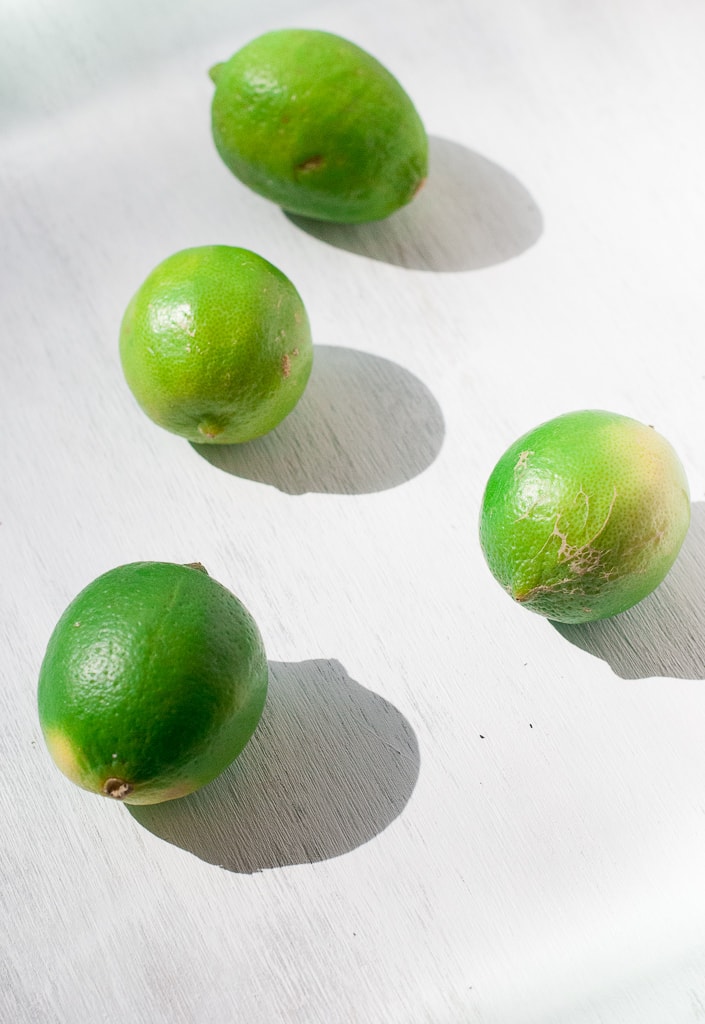 So yeah, now I have a new rice recipe I like. I had actually made this to go with a grilled pork tenderloin I made for dinner the other night and wasn't planning on blogging about the rice, I was just planning on posting the pork recipe ( which was killer by the way) but the rice came out so good, I felt it needed its own post.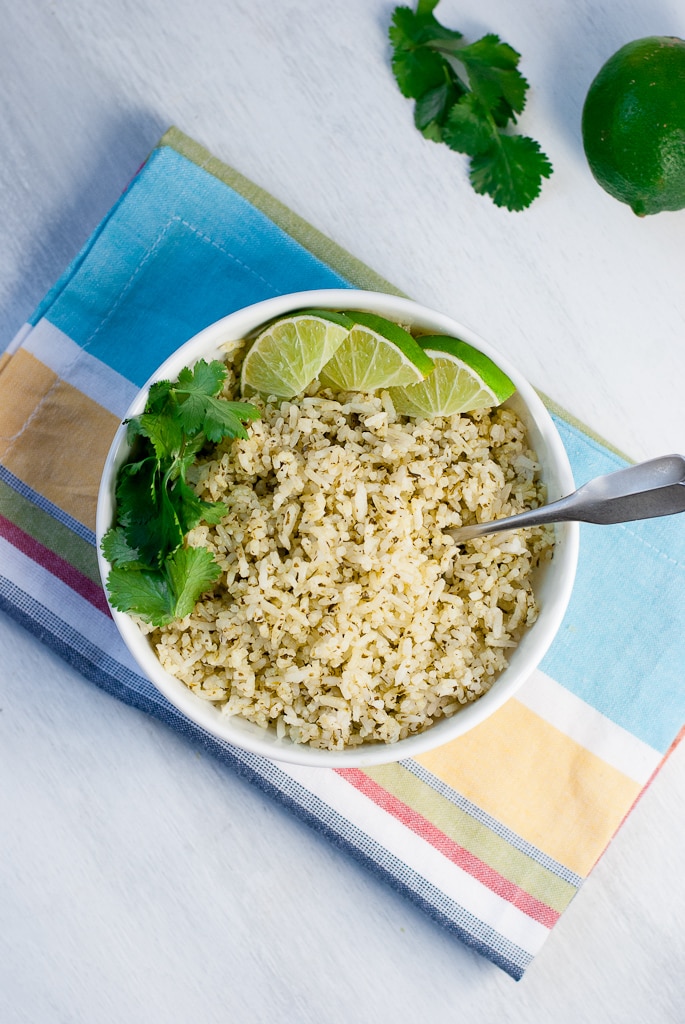 I am not 100% sure on how they make it at the restaurant to get it as green as they did, mine was a slightly brighter green when I first was stirring in the cilantro lime puree, but it started to fade the more I mixed, but the flavor became better. I really loved it and I will be making this rice a lot more from now on. My kids even loved eating the green rice! Now that's a winner in my book if my kids love it.
Mexican Style Cilantro Lime Rice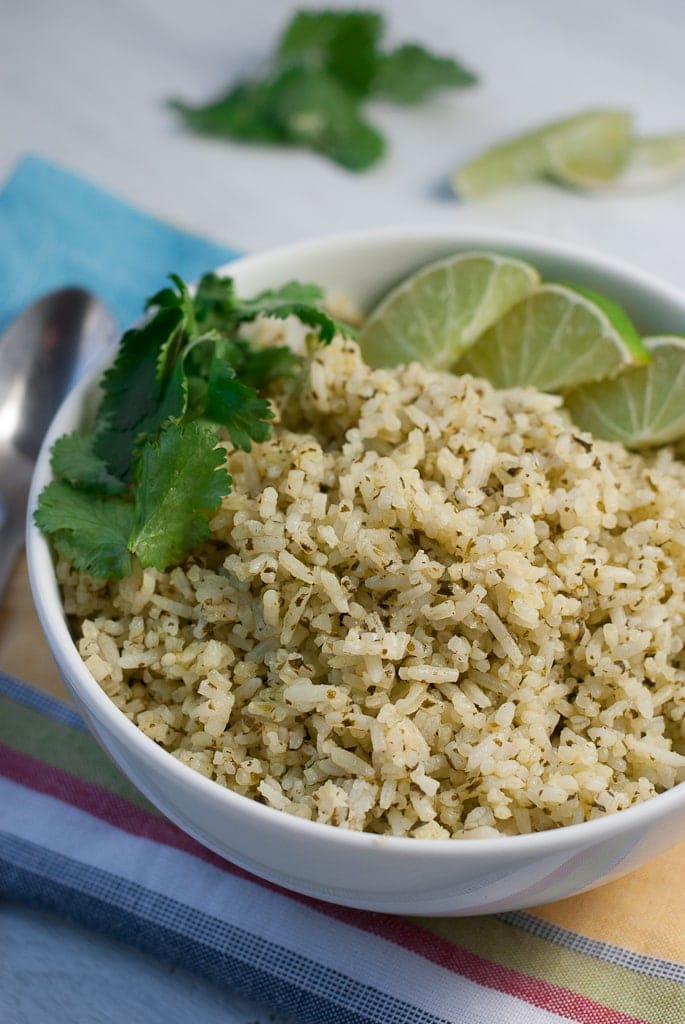 Ingredients
2

cups white rice such as jasmine, basmati, long grain

Zest and juice of 2 limes

1

bunch cilantro

3

tsp olive oil, divided

Sea salt

Pepper
Instructions
Rinse the rice until the water runs clear. Drain well and place in a saucepan and add 3 cups water. Bring to a rapid boil over high heat. Lower the heat all the way, cover and cook 15 min. Turn off the heat after 15 min and let steam for 10. While the rice is cooking prepare the rest. In a food processor add the cilantro, lime zest and juice and turn on, while on slowly add 2 tsp of the olive oil, occasionally scraping down the sides to get it all chopped up.
Fluff the rice with a fork or rice paddle and add 1 tsp of olive oil then the cilantro mixture. Fold the rice until well combined and all the rice is mixed with the cilantro and is green. Season with salt and pepper to taste. Serve hot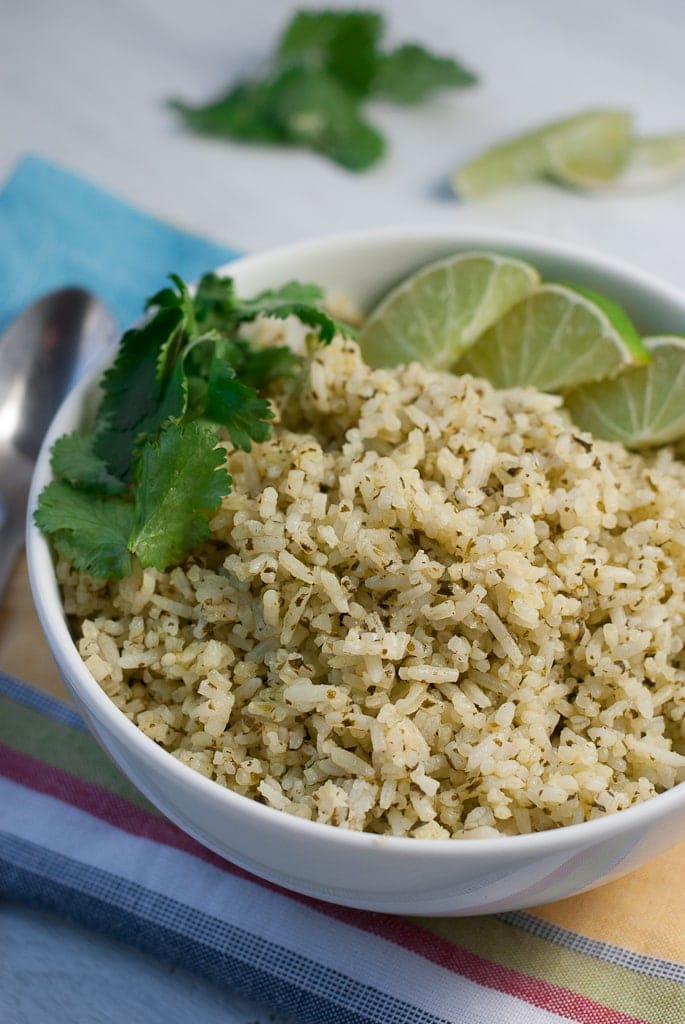 Stay tuned because next up will be the grilled pork tenderloin I mentioned that I made this rice to go with.