Indian Mango Lassi Drink.
This is one of the best drinks I have ever had, the mango lassi. I had an authentic one last weekend at a good friends wedding I was in and attended. The most amazing wedding I have ever been to.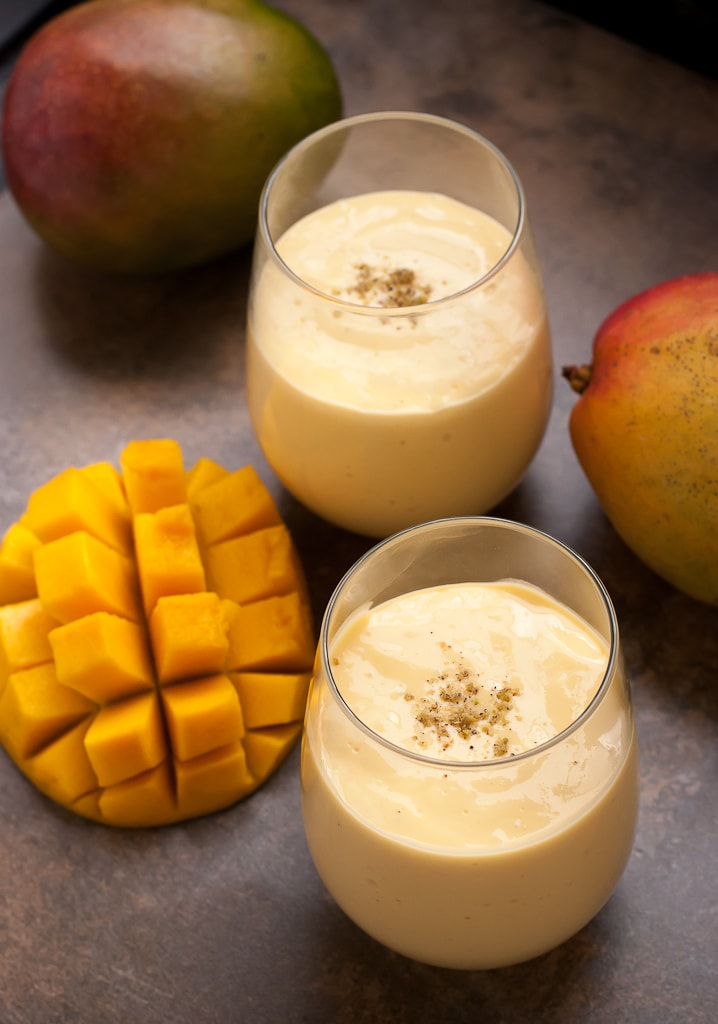 These are two of my best friends that finally after 10 years together got married. He is Indian and she is American so half the day was a Christian ceremony and the rest of the day was a Hindu ceremony and an amazing reception that was Hindu themed. I was a bridesmaid the the Christian ceremony in the am and a guest the rest of the day. I had never been to a Hindu ceremony before and it was the most amazing wedding ever. The customs, the clothing, the traditions, everything was so amazing. My friend looked so gorgeous in all her changes out outfits throughout the day - like a real princess.
This was the view from the wedding site where both ceremonies were held. A pic of my good friends right after the Christian Ceremony, and during the Hindu ceremony. It was so great to see them so happy and madly in love, and finally married!! When I showed my kids their pics they said " they look like Princess Jasmine and Prince Aladdin" My kids watch a LOT of Disney movies...
They also had an elephant at the wedding. Yes, a real elephant. That was SO COOL. It participated in the Baarat, or groom's procession of the Hindu ceremony. I bet the non-wedding guests at the hotel that weekend didn't expect to see an elephant. Neither did I. Those coconuts were drinks handed out at the dinner the evening before the wedding - my favorite of course. Just all the touches and details were so well thought out. I even got to have henna painted on my hand. So cool!!
The food was also amazingly incredible. I had never had authentic Indian cuisine before, and now I want to try to make as many of the recipes that I had there for the blog. This mango lassi is the first of many Indian recipes to come.
During the Hindu ceremony waiters passed out drinks, there were two different kinds, a mango lassi and a sweet mint lassi. I got to sample the mango and a friend next to me tried the mint. Both were so good! I took a pic of the drink ( posted on instagram of course) and was determined to get the recipe to recreate at home.
I contacted the hotel where the wedding as at to see if the recipe was theirs ( a long with a few other recipes I wanted and got - will be on the blog soon!) but this one came from an Indian restaurant that catered the wedding. I contacted them for recipes and they said they didn't give recipes out. Boo. So I went to the internet and did some research and bought supplies and started recipe testing. Darn, I had to buy mangoes. Actually I had to HIDE mangoes from my kids until I made this drink. They love mangoes more than anything.
Cardamom is a spice that is widely used in Indian cuisine and is in most of the lassi recipes I found and I had seen both regular and green cardamom used. I decided to get green - but could only find whole pods so I ground them up. They smelled amazing ground up. I really like the spice that it added to the drink.
The lassi is really refreshing, creamy almost like a milkshake, but more waistline friendly. I adapted the recipe from several sources online and tweaked until I found what tasted just like I had at the wedding. I will be making the sweet mint one soon and sharing here as well.
"Recipe"
Indian Mango Lassi Drink
Mango Lassi Makes 2 -4 drinks
Ingredients
2

cups

yogurt

I used low fat Greek yogurt

2

cups

mango chunks

fresh or frozen, don't add ice if using frozen

⅔

cups

coconut milk

can use regular milk

⅓

cup

coconut water

⅛

teaspoon

sea salt

¼

teaspoon

green cardamom

¼

cup

honey

Ice – optional only if using fresh mango
Instructions
Combine everything in a blender and blend until smooth. Taste and add more honey if a sweeter drink is desired. Add ice if desired. Fill glasses and garnish with a sprinkle of cardamom. Serve cold. Saves well for a day kept covered and refrigerated.
Notes
You can substitute regular milk if desired or any other milk. I used frozen mango chunks one time and no ice and fresh mango and ice another time and I liked the richer taste with using frozen and no ice. But either way tasted great. I also liked using a bit more cardamom than a lot of recipes I had found online, it really made the drink, so does the addition of the salt. You can also use any kind of yogurt, I happen to only buy Greek yogurt, so that is what I used and it made the drink pretty thick. If using regular yogurt omit the coconut water or use less water and less milk so its not too thin of a drink
Seriously make this soon. You won't regret it!!